Velvet Weighted Blankets
Regular price
AED 1,125.00
Sale price
AED 956.25
Unit price
per
Sale
Sold out
Indulge in the sensation of being lovingly embraced as you drift into peaceful slumber. Our weighted blanket harnesses the power of "Deep Pressure Touch" therapy, promoting relaxation, stimulating serotonin for ultimate calm, and potentially easing pain and stress through oxytocin release.

Made from the finest 100% Premium Cotton Velvet and filled with eco-friendly, shatterproof glass micro-beads, this blanket is a masterpiece of comfort and luxury.

Experience the magic of a Blanket That Hugs You Back.

Inner layer is encased with 80gsm Cotton wadding and filled with safe and allergen-free fine grade high density shatterproof glass beads for the weight. Outer layer is Organic Cotton Velvet. The beads are evenly distributed, providing utmost comfort.
Our weighted blankets are designed for single person(s) and couples and come in 3 different weights for single person(s) and a larger one for couples: Singles: 5 kg – 50"x75", 7 kg – 50"x75", 9 kg – 50"x75". Double: 14 kg – 90"x90". Your weighted blanket should be roughly 10% of your body weight (i.e. 70 kg body weight = 7 kg Weighted Blanket by The Sleep Chapter). If you're between weights, we recommend you go with the higher weight category (i.e. 85kg body weight is best-suited to a 9 kg Weighted Blanket by The Sleep Chapter).
Wash separately in cold water, preferably hand wash, using mild or eco-friendly detergent and air dry. Avoid fabric softeners or bleach. You can also dry clean your weighted blanket.
Share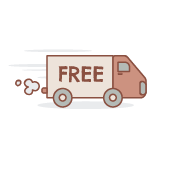 Free Shipping
(within the United Arab Emirates)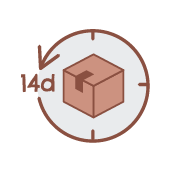 Free Returns
Upto 14 days from purchase.
THE BENEFITS
Imagine marrying the magic of a warm hug with the science of Deep Pressure Therapy.
That's what our blankets feel like.
Get Deep, Restful Sleep
Sleeping under a weighted blanket mimics the feeling of being hugged or swaddled. This releases stress reducing hormones that lull your body into a deep calming state, encouraging you to both fall asleep and stay asleep.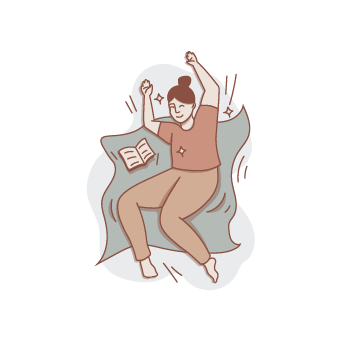 Reduce Anxiety
Deep pressure stimulation sends powerful signals to your brain to begin decreasing cortisol, and increasing stress relaxation hormones like serotonin and dopamine. This reduces your heart rate, and instantly relaxes you.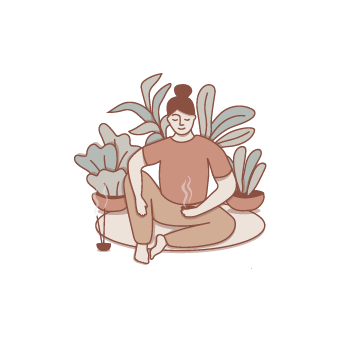 Wake up Energized
Restorative, stress-free sleep has a magical effect on your mornings. By boosting your sleep you wake up feeling happier, more productive and ready to conquer the day.
Selecting Your Weight
Remember, it's a science. That's why we recommend choosing a blanket weight that's perfect for you. A simple rule of thumb is to choose a weight that is 10% of your total body weight
5kg (50-65 kgs)
Single Sleeping , Solo Leisure
7KG (65-85 KGS)
Single Sleeping , Solo Leisure
9KG (85-110 KGS)
Single Sleeping , Solo Leisure
14KG
Sleeping Together , Lounging Together
See why people love our Weighted Blankets.
"It's hard to explain but having a heavy blanket gives you a warmth, comfort and a sense of security that really does help ease my anxiety and put me into that deep resistive sleep that my mind and body crave"
Ryan Pyle
Adventurer | Ambassador | Speaker
"For most of my life I was accustomed to sleeping with a thin cotton duvet. I liked the freedom of it being light enough to throw off if it got too warm. I am generally a fairly restless sleeper, so I decided to give a weighted blanket a try. I had preconceived notions that I would hate it, feel hot - that it wouldn't be a comfortable experience. Day 1, I eased myself into it my only covering half my body and surprisingly I was fine the entire night, I actually felt snug and comfortable and slept well. It's now been 3 weeks, I'm really enjoying feeling, once you're in bed, you forget about the weight of the blanket. It makes me feel snug and secure and I'm finally sleeping a full 7 hours peacefully!"
Tehzeeb Ahmed
Managing Partner
"The blanket is extremely cozy and I can't sleep without it anymore. I am really fidgety when I try to sleep, and this weighted blanket helps calm my body and has reduced the amount of times I wake up at night. Highly recommend!"
Parina Gujral
Product Designer
"I bought the weighted quilts for by parents. My mother has arthritis and my father has many joint pains as well. They used it last night and woke up refreshed and without pains and told me it's the first time they've slept so soundly in very long! So thank you so much."
Nanditha Gopal
Professional
Frequently Asked Questions

What is a weighted blanket?

Weighted blankets are therapeutic blankets that help people sleep better at night. The additional weight on the blanket uses Deep Touch Pressure that stimulates the pressure points in your body to give it complete relaxation (method commonly used in massages). This has proven to reduce anxiety, relieve pain, and help the user feel more energized when they wake up.

What are the benefits of a weighted blanket?

Weighted blankets are increasingly gaining popularity, and the benefits are vast; improves sleep, increases serotonin (happy hormones), reduces tossing and turning at night, helps relieve pain, improves mood, enhances productivity, eases symptoms of Restless Leg Syndrome, helps treat sensory overload - just to name a few.

How to choose the correct weighted blanket?

Generally, we recommend choosing a weighted blanket that is about 10% of your body weight. If you're in-between weights(for example, 65kgs) we would recommend choosing the heavier blanket and going with 7kgs. Some of our users who have been using a weighted blanket for some time choose to go even heavier, and this is fine as well. It is all dependent on your comfort and needs.

What are weighted blankets made of?

Our weighted blankets are filled with safe and allergen-free fine grade high density glass beads which are shatter-proof, lead-free and noise-less for the additional weight. Our Blankets are made from 100% organic and natural fabrics such as cotton, velvet and bamboo.

Who should use a weighted blanket?

Weighted blankets are widely being used by kids, teenagers, adults and even senior citizens. It is not only for anyone with sleep issues, anxiety or stress but for anyone who's looking to improve their sleep patterns.

Does sleeping with a weighted blanket make you feel hot?

It does not! The weight of the blanket does not affect the warmth. We use safe and allergen-free fine grade high density glass beads that do not trap heat, keeping you cool and composed all through the year. it provides the same warmth as your regular blanket. Our blankets are made from 100% natural and premium materials and we offer 3 different fabrics for your comfort; 1). Cotton - soft and breathable, perfect for warmer weather. 2) Velvet - for that plush and luxurious touch and 3). Bamboo- known to be a cooling fabric. Making it a perfect blanket for all seasons.

How long does it take to get used to sleeping with a weighted blanket?

Whether or not this is the first time you're using a weighted blanket, it's important to allow your body to adjust to the additional weight with ease. Don't rush the process! We highly recommend using the weighted blanket for shorter periods of time while your body adjust (cue cozy naps on the couch!). For night-time sleep, we recommend using the blanket over half of your body for about a week. Feel free to use your normal comforter or flat sheet during this time to keep warm! Once the week is up, you can slowly move the blanket up each day until it covers you completely. It can sometimes take up to 14 days for your body to full adjust to the new added weight. It takes roughly 14-21 days for us to form new habits, so give your body time to adjust to the weight and to the benefits. Deep sleep is on the horizon.

Should I sleep under weight if I have a pre-existing medical condition?

While weighted blankets can help to treat some common sleep disorders, sleeping under weight isn't recommended for people with certain pre-existing medical conditions, such as sleep apnea. Some people with conditions such as these found it uncomfortable to sleep under weight. If you have a condition that you're concerned about, we always recommend that you check in with a healthcare professional before trying out a weighted blanket. Don't forget that we also offer a 14-day return policy, so if you get the green light from your doctor, you can try out one of our blankets and see if it works for you!