Wrap yourself in the luxury of a good night's sleep.
Discover comfort like never before.


Enjoy Our Premium Collection Now!
Shop More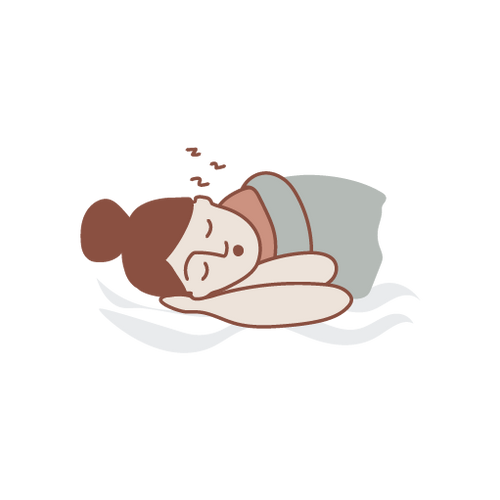 Get Restful Sleep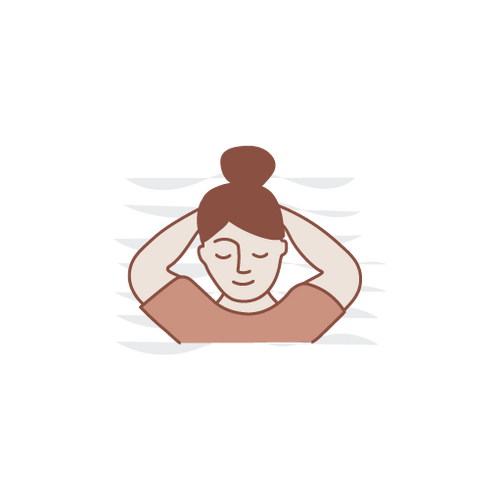 Reduce Anxiety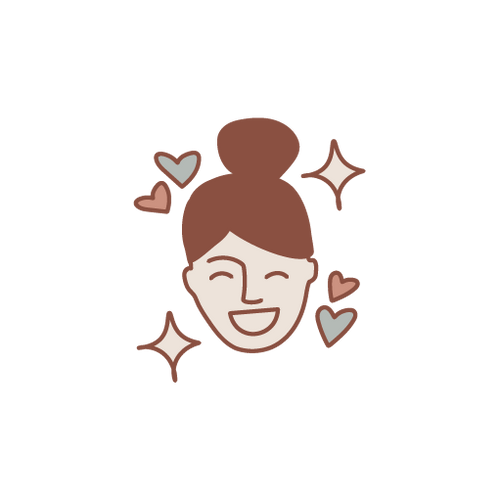 Wake-up Energized
THE BENEFITS
Marrying the art of comfort with the science of Deep Pressure Therapy, our blankets redefine relaxation in the coziest way possible.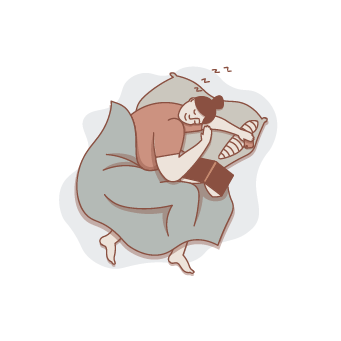 Get Deep, Restful Sleep
Sleeping under a weighted blanket mimics the feeling of being hugged or swaddled. This releases stress reducing hormones that lull your body into a deep calming state, encouraging you to both fall asleep and stay asleep.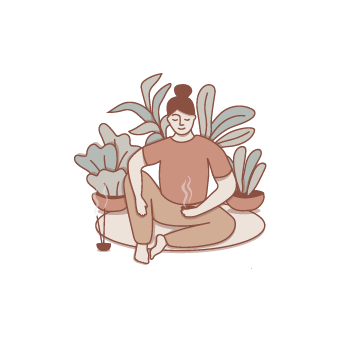 Reduce Anxiety
Deep pressure stimulation sends powerful signals to your brain to begin decreasing cortisol, and increasing relaxation hormones like serotonin and dopamine. This reduces your heart rate, and instantly relaxes you.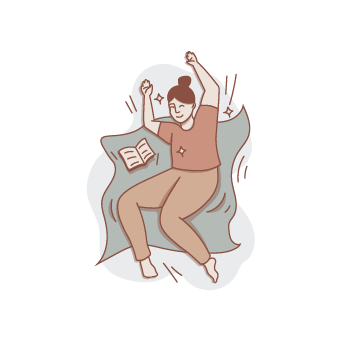 Wake Up Energized
Restorative, stress-free sleep has a magical effect on your mornings. By boosting your sleep you wake up feeling happier, more productive and ready to conquer the day.
Selecting Your Weight
Remember, it's a science. That's why we recommend choosing a blanket weight that's perfect for you. A simple rule of thumb is to choose a weight that is 10% of your total body weight
5kg (50-65 kgs)
Single Sleeping , Solo Leisure
7KG (65-85 KGS)
Single Sleeping , Solo Leisure
9KG (85-110 KGS)
Single Sleeping , Solo Leisure
14KG
Sleeping Together , Lounging Together
See Why People Love Our Weighted Blankets
"A few weeks ago I shared we were having some issues with P (age 7) having some anxiety around bed time. We have
reduced screen time after 5 pm
allowed lots of reading time and cuddles But the biggest change has been from a weighted blanket !! There's science behind it, but she just says she finds it "so relaxing". Ours is from The Sleep Chapter , has a pretty design and it was an almost overnight difference"
Helen Farmer
Journalist
"My friend suggested I try a weighted blanket when our household was struggling with flu season and feeling low. IT IS LIKE A HUG. Soft, breathable cotton. I've never tried anything like it. This is 5 kg of amazingness."
Sara Hamdan
Managing editor, Protocol Labs
"I have been waiting to try a weighted blanket forever. So a month ago I got one and it is a game changer. The recommended weight of the blanket 10% of your body weight-mine is 10%. The Deep pressure releases all sorts of happy and calming chemicals in your brain. Is is so comforting, as if you are being hugged and held by love. I don't just sleep with it- but there are days where I feel really overwhelmed and I put it on my shoulders and it's so grounding "
Dr. Saliha Afridi
Licensed Clinical Psychologist, Founder of The Light House Arabia
"It's hard to explain but having a heavy blanket gives you a warmth, comfort and a sense of security that really does help ease my anxiety and put me into that deep resistive sleep that my mind and body crave"
Ryan Pyle
Adventurer | Ambassador | Speaker
"For most of my life I was accustomed to sleeping with a thin cotton duvet. I liked the freedom of it being light enough to throw off if it got too warm. I am generally a fairly restless sleeper, so I decided to give a weighted blanket a try. I had preconceived notions that I would hate it, feel hot - that it wouldn't be a comfortable experience. Day 1, I eased myself into it my only covering half my body and surprisingly I was fine the entire night, I actually felt snug and comfortable and slept well. It's now been 3 weeks, I'm really enjoying feeling, once you're in bed, you forget about the weight of the blanket. It makes me feel snug and secure and I'm finally sleeping a full 7 hours peacefully!"
Tehzeeb Ahmed
Managing Partner
"Just want to continue the positive feedback about the blanket. I feel its really starting to help me with better quality of sleep, mainly from removing a lot of work thoughts from my mind, which was very hard to deal with"
Davide Spadoni
International Tennis coach and Educator
"The blanket is extremally cozy and I can't sleep without it anymore. I am really fidgety when I try to sleep, and this weighted blanket helps calm my body and has reduced the amount of times I wake up at night. Highly recommend!"
Parina Gujral
Product Designer
"Ive tried it for 3 night now. I'm actually really enjoying it. I'm falling asleep sooner and waking up before my alarm rings, feeling fresh and well rested. Not feeling cold, not feeling hot in it, temperature wise just perfectly fine. Initially I thought width wise it was small, but upon trying it felt it was fine. Now I'm going to pass it on to my mum to try"
Puja Karani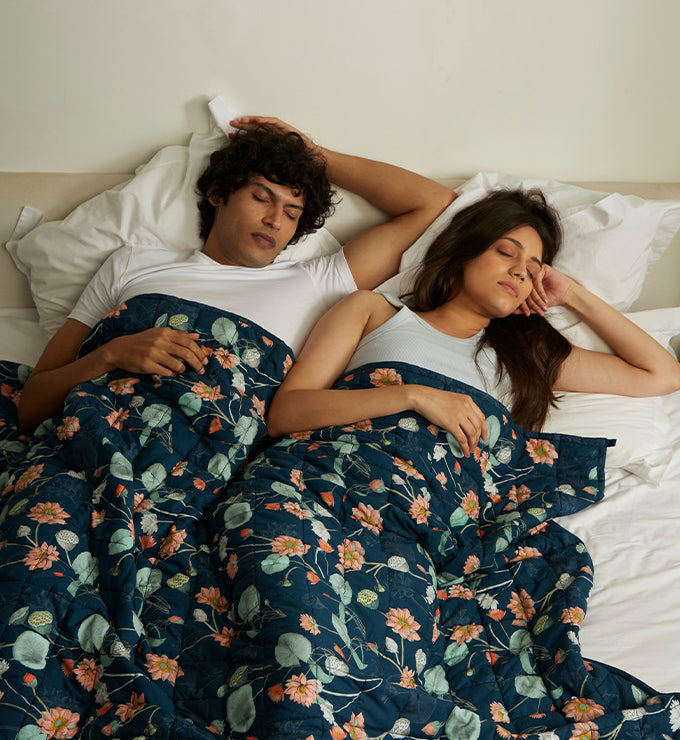 The Science Behind Weighted Blankets
The weight of the weighted blanket delivers therapeutic, deep touch pressure stimulation to the body, activating the parasympathetic nervous system. This results in the increased production of serotonin and the decrease in cortisol levels. Additionally, the gentle pressure stimulates an increase in melatonin.
Learn More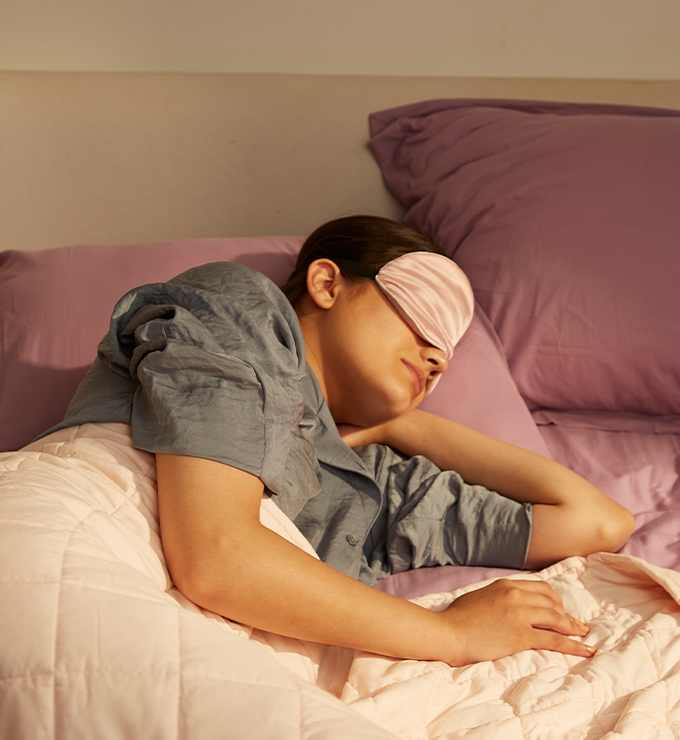 Who benefits from Weighted Blankets
Weighted blankets can potentially benefit all kinds of sleepers, especially those who experience a high amount of stress or certain medical conditions. In particular, weighted blankets may provide therapeutic benefits for those with autism, anxiety, depression, attention deficit hyperactivity disorder (ADHD), Arthritis and fibromyalgia, Restless leg syndrome, Tourette's syndrome and other regular sleep disorders.
Learn More
Weighted Blankets by The Sleep Chapter