Weighted Shoulder Wraps
Regular price
AED 210.00
Sale price
AED 168.00
Unit price
per
Sale
Sold out
Experience the soothing advantages of our compact-sized Weighted Shoulder Wrap! Stay centered and relaxed throughout your workday, during road trips or flights, simply drape it over your body or back for relaxation or restful sleep. Enjoy the gentle pressure and calming sensation wherever you go, providing comfort and tranquility in a conveniently portable package.
Tips for using Weighted Shoulder Wrap : 
Shoulder relief and relaxation: Gently place the weighted wrap on your shoulders to experience soothing pressure that helps alleviate tension and promote relaxation in the neck and shoulder area.
Versatile positioning options: Explore different ways to wear the shoulder wrap—whether it's draping it over your shoulders, placing it on your chest, or targeting specific areas that require relief, allowing you to find the most comfortable and effective position.
On-the-go relaxation and comfort:  The portable design of the shoulder wrap enables you to bring relaxation and comfort with you wherever you go, whether it's at home, in the office, or while traveling.
Mindful relaxation exercises: Utilize the weighted wrap as a tool for mindfulness and relaxation by incorporating deep breathing exercises. Combine the calming pressure of the wrap with intentional, deep breaths to enhance relaxation and promote a sense of inner calm.
Personalize your experience: Adjust the position and pressure of the weighted wrap to suit your preferences and level of comfort. You can also complement the experience with soothing aromas or soft music to create an even more tranquil ambiance.
Weight and Size: For Kids – Weighs 800 Gms (1.8 lbs). and Measures 39 x 8 inches
For Teens and Adults- Weighs 1.2 Kgs (2.7 lbs) and Measures 39 x 8 inches
Premium materials: Made with 100% Organic Cotton and filled with high density micro glass beads which are noiseless, shatterproof, safe, hypo-allergenic, lead-free and does not trap heat.  
Even distribution: Designed with our signature quilted pattern for consistent weight distribution.
Easy maintenance: Machine washable with cold water and gentle detergent. Tumble dry on low heat. 
Inner layer is encased with 80gsm Cotton wadding and filled with safe and allergen-free fine grade high density shatterproof glass beads for the weight. Outer layer is Organic Cotton. The beads are evenly distributed, providing utmost comfort.
Our Shoulder Wraps come in 2 sizes - 39" x 8" (800 grams) for kids and 39" x 8" (1.2 kg) for teens and adults.
Our Shoulder Wraps can be hand-washed or dry-cleaned.
Share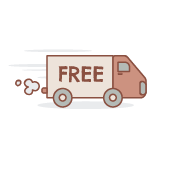 Free Shipping
(within the United Arab Emirates)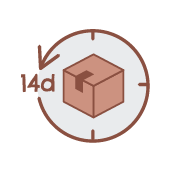 Free Returns
Upto 14 days from purchase.
THE BENEFITS
Combines the power of a warm embrace with the therapeutic benefits of Deep Pressure Therapy.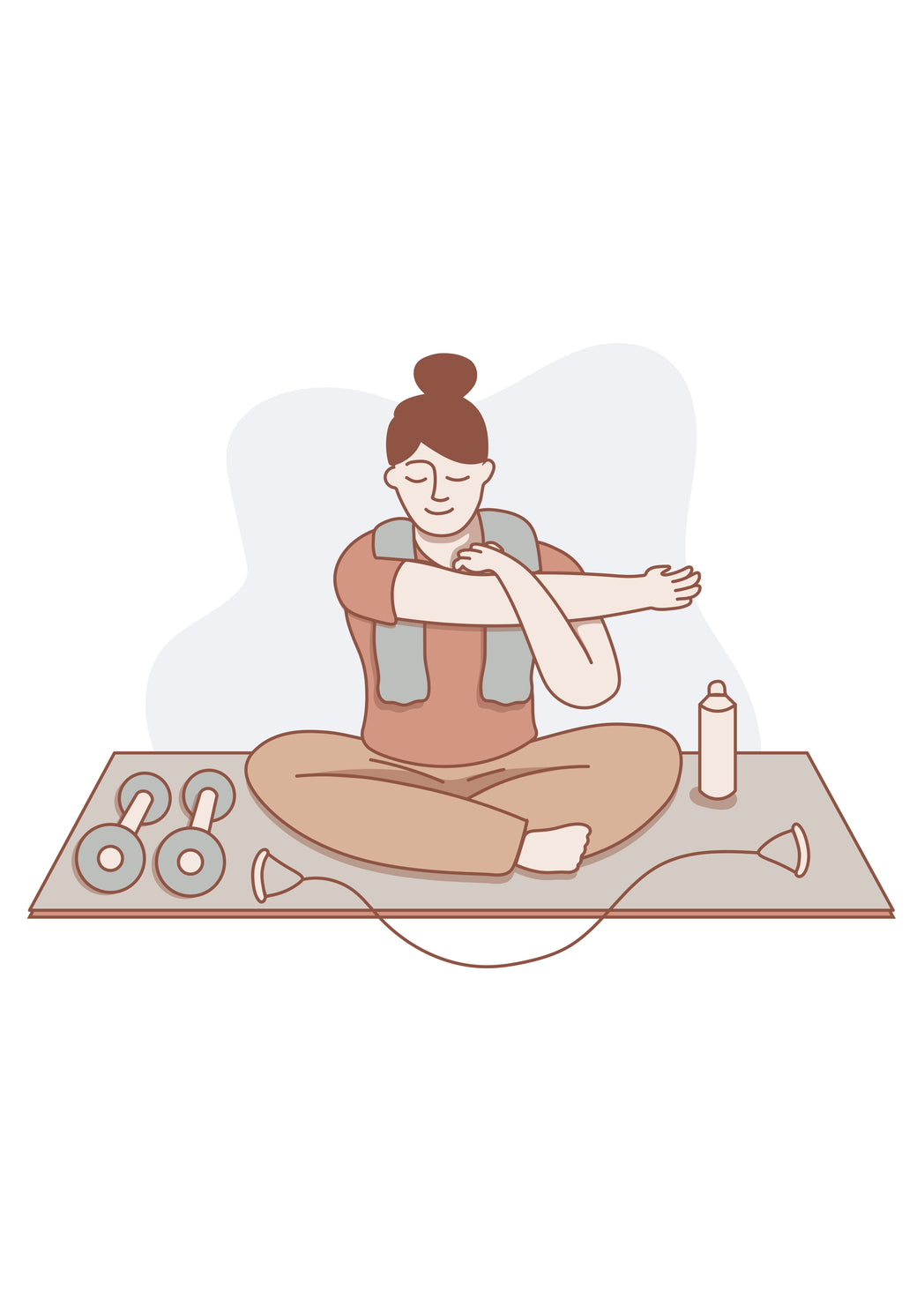 Feels Like a Hug
Comforting embrace, easing your stress and anxiety.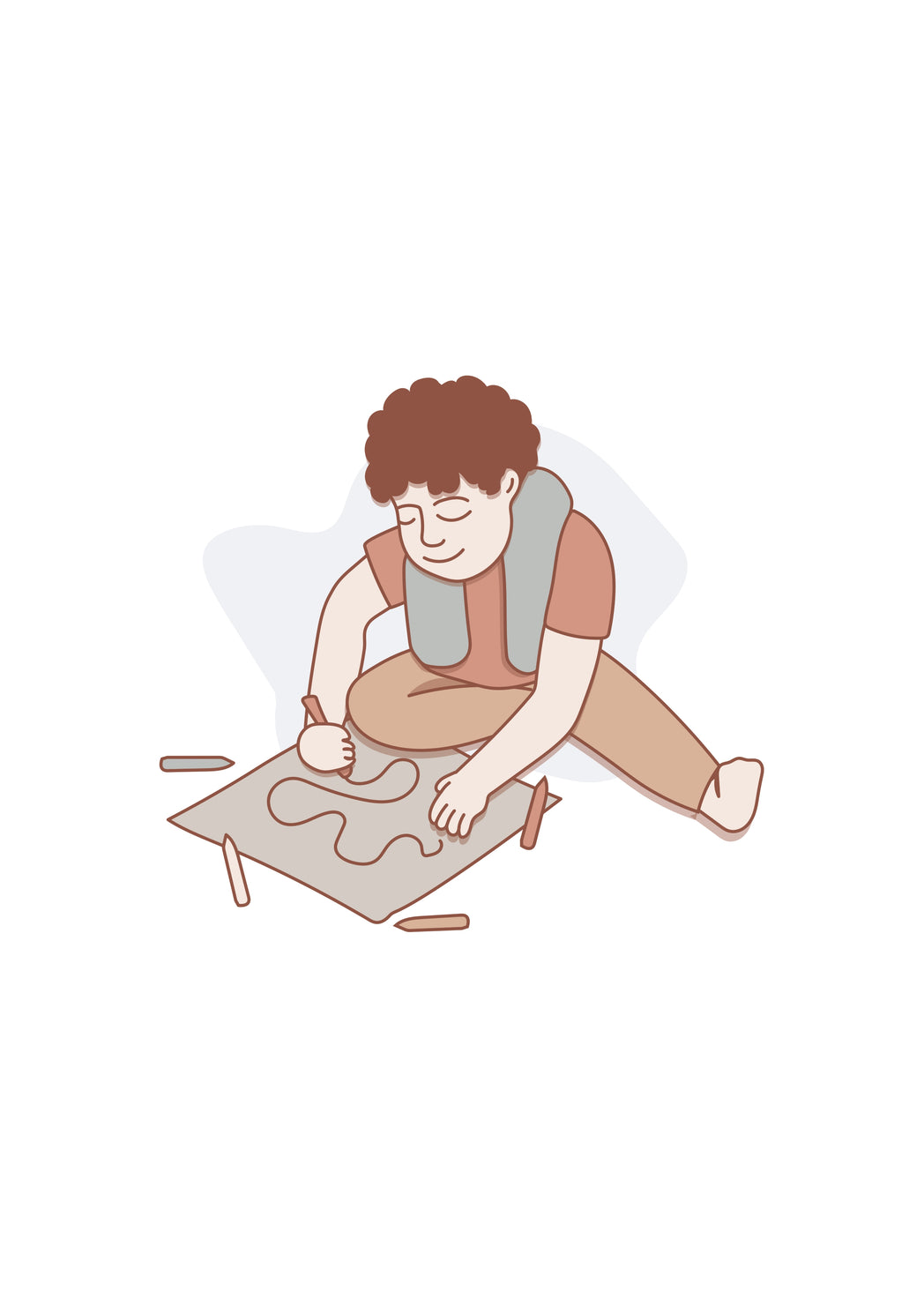 Focus and Concentration
The grounding effect helps you concentrate and get things done.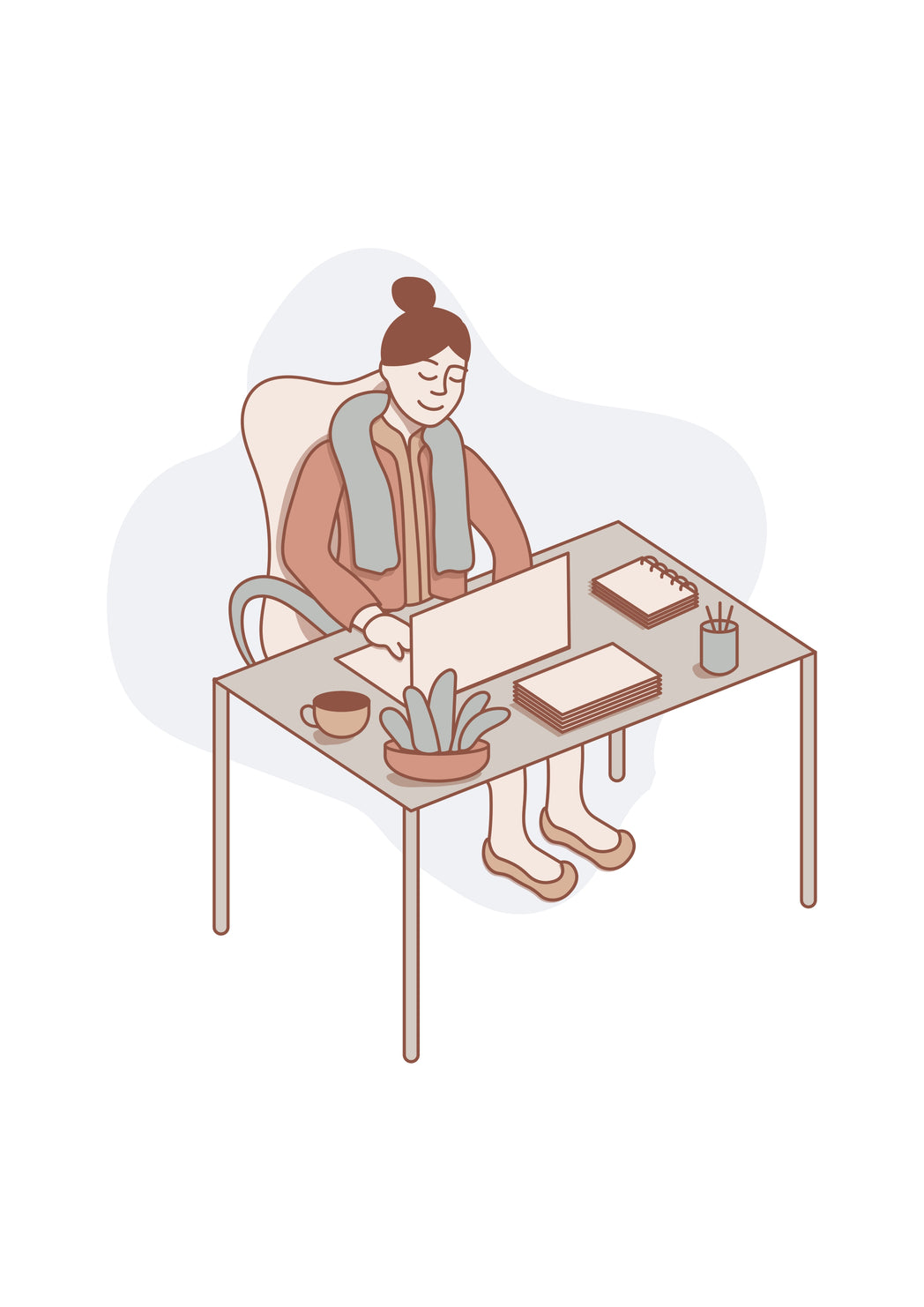 Versatile
Provides comfort and relieves stress in the shoulders and neck.Perfect companion for on-the-go relaxation.
Selecting Your Weight
Remember, it's a science. That's why we recommend choosing a blanket weight that's perfect for you. A simple rule of thumb is to choose a weight that is 10% of your total body weight
5kg (50-65 kgs)
Single Sleeping , Solo Leisure
7KG (65-85 KGS)
Single Sleeping , Solo Leisure
9KG (85-110 KGS)
Single Sleeping , Solo Leisure
See why people love our Weighted Blankets.
"It's hard to explain but having a heavy blanket gives you a warmth, comfort and a sense of security that really does help ease my anxiety and put me into that deep resistive sleep that my mind and body crave"
Ryan Pyle
Adventurer | Ambassador | Speaker
"For most of my life I was accustomed to sleeping with a thin cotton duvet. I liked the freedom of it being light enough to throw off if it got too warm. I am generally a fairly restless sleeper, so I decided to give a weighted blanket a try. I had preconceived notions that I would hate it, feel hot - that it wouldn't be a comfortable experience. Day 1, I eased myself into it my only covering half my body and surprisingly I was fine the entire night, I actually felt snug and comfortable and slept well. It's now been 3 weeks, I'm really enjoying feeling, once you're in bed, you forget about the weight of the blanket. It makes me feel snug and secure and I'm finally sleeping a full 7 hours peacefully!"
Tehzeeb Ahmed
Managing Partner
"The blanket is extremely cozy and I can't sleep without it anymore. I am really fidgety when I try to sleep, and this weighted blanket helps calm my body and has reduced the amount of times I wake up at night. Highly recommend!"
Parina Gujral
Product Designer
"I bought the weighted quilts for by parents. My mother has arthritis and my father has many joint pains as well. They used it last night and woke up refreshed and without pains and told me it's the first time they've slept so soundly in very long! So thank you so much."
Nanditha Gopal
Professional
Frequently Asked Questions

What is a Weighted Shoulder Wrap?

A weighted shoulder wrap is a therapeutic accessory that is designed to provide soothing pressure and warmth to the shoulders and neck. It is a soft and comfortable wrap that is filled with small weighted materials such as glass beads, which helps it stay in place and provides a calming, hugging sensation when draped over the shoulders. This type of wrap is suitable for both adults and kids who experience muscle tension, stress or discomfort in the neck and shoulders.

What are the benefits of a Weighted Shoulder Wrap?

Weighted shoulder wraps have several benefits, including: 1. Pain relief: The weight and pressure of the wrap can help relieve pain and tension in the neck and shoulders. 2. Relaxation: The deep touch pressure from the weight of the wrap can help to soothe and calm the body, reducing stress and promoting relaxation. 3. Improved sleep: The relaxation and stress-reducing benefits of the weighted shoulder wrap can lead to improved sleep quality and duration. 4. Increased focus: The grounding effect of the weighted shoulder wrap can help improve focus and concentration, making it a useful tool for work or study. 5. Portable comfort: The weighted shoulder wrap is portable and can be taken anywhere, making it a convenient source of comfort and relaxation while on-the-go.

How to choose the correct Weighted Shoulder Wrap?

We recommend using our 800 Gms Weighted Shoulder Wrap for children, while our 1.2 Kg weighted Shoulder Wraps are designed for teenagers and adults.

How do you use a Weighted Shoulder Wrap?

To use a weighted shoulder wrap, simply drape it over your shoulders and let it rest comfortably. The weight of the wrap should provide a gentle pressure on your shoulders, helping to alleviate tension and promote relaxation. You can use a weighted shoulder wrap while sitting, reading, watching TV, or even lying down. Just be sure to follow any specific instructions provided by the manufacturer for your particular wrap.

Can a Weighted Shoulder Wrap be used in the office?

Yes, a weighted shoulder wrap can be used in the office. It can provide comfort and relief for those who experience tension and stress in their shoulders and neck while working. The weight of the shoulder wrap can provide a gentle pressure that helps to release tension and promote relaxation. Additionally, using a weighted shoulder wrap in the office can help to improve productivity and focus by reducing discomfort and distraction.

Are Weighted Shoulder Wraps safe for kids?

Weighted shoulder wraps are safe for Kids 3 years and above.

How do you clean a Weighted Shoulder Wrap?

Our shoulder wraps can be hand-washed or dry-cleaned.